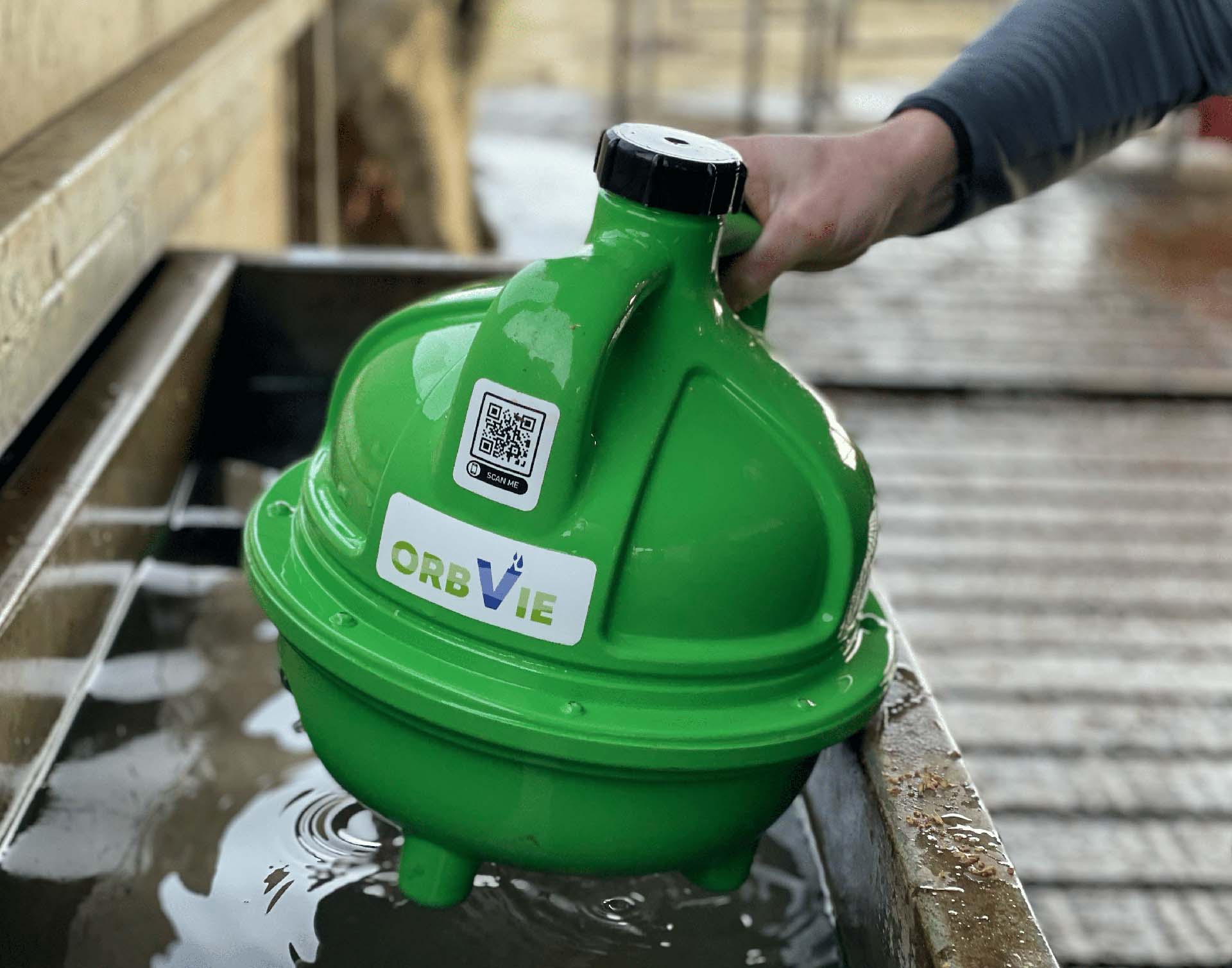 OrbVie Mineral Portable System
"A Product You Could See Used On Every Farm"
R. Kavanagh, Co. Kildare
OrbVie
Mineral
Portable System
Dosing minerals can be a tiresome endeavor but the OrbVie mineral dosing system changes all of that. The OrbVie supplies one customised liquid mineral blend into drinking water for livestock. It offers precision nutrition to any size herd. Leading the way in the AgTech world – our brand new remote dosing system the 'OrbVie' powered by TERRA NutriTECH. Improving herd health in fields and sheds on the farm. Dosing the right minerals at the correct rates and on time to livestock is essential whether they are indoor or outdoor. It requires less labour and provides more accuracy.
For better results like: less milk fever, grass tetany, bloat and easier calvings – this system is a must on any farm. TERRA NutriTECH offer a wide catalogue of minerals all year round: 20(Kg) Drum, 200(Kg) Barrel & 1000(Kg) IBC containers available. Minerals such as pre, Beef Finisher, Fertility minerals and Hoof Care to name a few. Any mineral your herd requires we can provide. The solution is in the water!
OrbVie
Application
The OrbVie App is a quick and easy to use means of controlling the OrbVie Mineral dispenser. All products are pre-set on the App and once the operator sets the animal numbers ,a low, recommended, or high rate for the product and the herd type the OrbVie will dispense the correct minerals every day for that herd. Water consumption patterns are pre-programmed for all herd types to ensure accuracy. With the OrbVie App a farm should not run out of product as there are reminders for empty day and an online ordering portal.
Available on both Android and IOS Devices!
Get in touch…
Call Ronan: (087) 708 6714
Email:[email protected]